Wail
Physical Copies now Available
---
Its taken far longer than I intended due to a rather awful time on my end but now the physical edition of Wail is finally available for purchase!
Head over to the Wail Forge Etsy here to purchase yourself a copy. This edition contains the core rules for Wail, the Mysteries of the Wailing Lands a6 add-on and a Map and character sheet.
If you use the following code you will also get 10% off of your entire order. So if you fancy picking up some of my other games such as Mist or Fade Beyond the Veil you will get a discount on them too! Just enter the code below for your 10% off:
ZIMO2022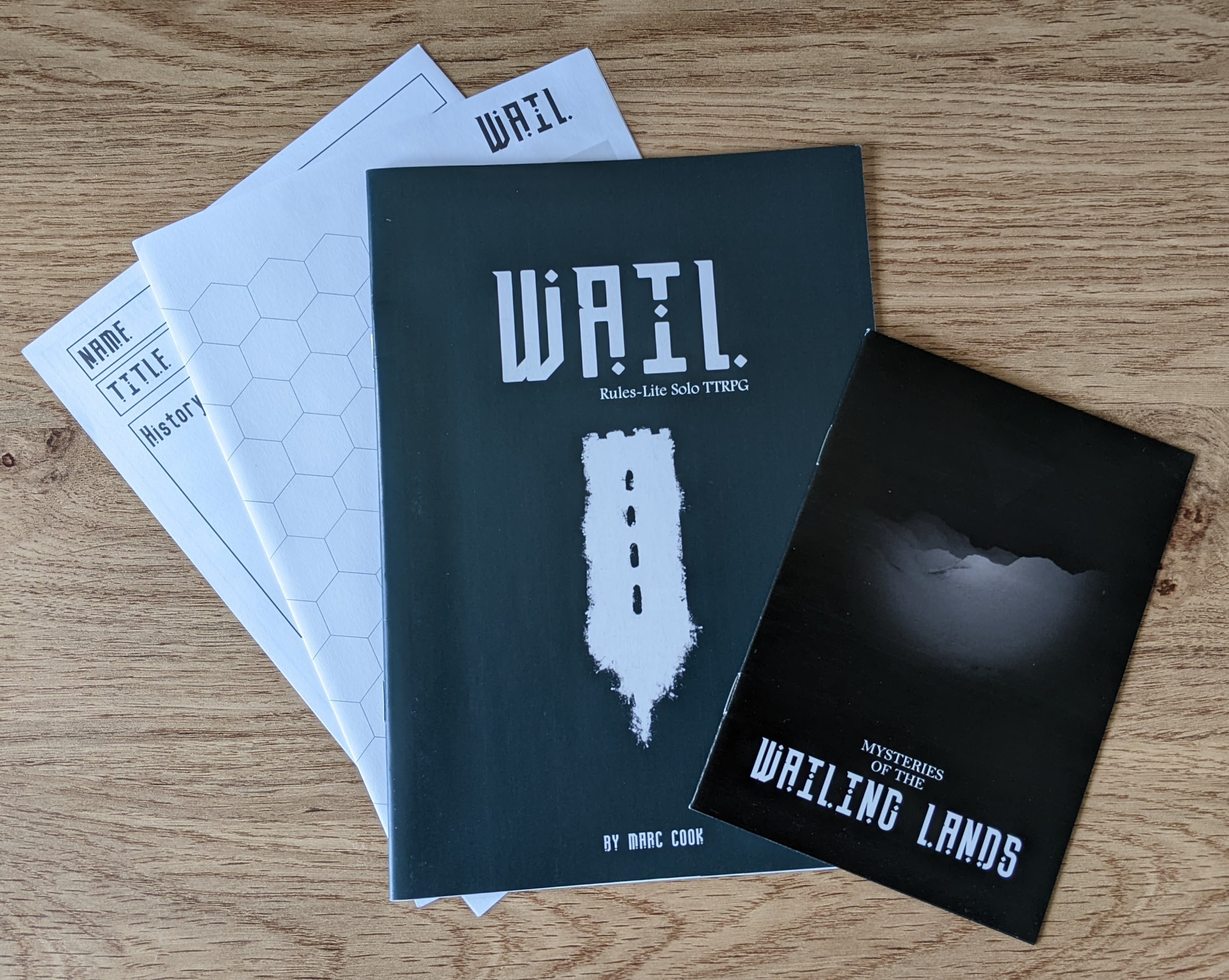 And as a little bonus, I've begun working on a little more additional content for Wail. Look forward to some new regions and landscapes to explore in the future.