Wail
Wail - Final Funding Goal Reached
---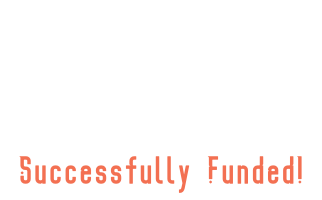 Thank you all for the support, we've just passed the final funding goal! I never thought we'd have so many people pledging for this game, at the time of writing nearly 100 people have backed this game. I hope those of you that have tried or read the artless edition of Wail that is available at the moment are enjoying it!
Here is a breakdown of everything that has been unlocked:
Wail base game: The core rules for Wail available digitally (pdf, print friendly*, text only* epub*)
Wail physical edition: A physical A5 zine will be available via Etsy for $12 ($4 discount code will be sent to all backers when the listing goes live)
Mysteries of the Wailing Lands: 8 page mini zine with lore, rules and narrative content for Wail.
Mysteries of the Wailing Lands physical edition: A physical A6 zine added to each physical order of Wail.
Wailing Hex Kit: A set of hex art for use in crafting your world's while playing Wail. Available with a license for use in your own work, maps or RPG content. (Available after physical release)
*These will be available with the final release
Now my task is continuing to get the art finished. I'll start posting updates on the progress and my workflow for developing the art soon.
Thank you all once again for all the support.