Wail
Wail - Successfully Funded
---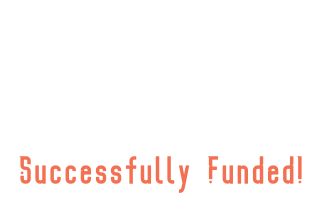 The first target of a print run of Wail has been successfully funded!

First of all a massive thank you to everyone that has backed this project. I'm so happy with the reception it's had so far and I can't wait to get a physical copy into people's hands. I've still got some work to do on the art front and a few sections of the zine I will tighten and edit before the final release. If anyone has any feedback or thoughts you can add them to the feedback thread here.
Once the print run has arrived (late March/early April) I will get an Etsy page up and generate codes to be sent to every backer to apply a discount to your order.
Now let's get into a breakdown of the stretch goals:
$250 - Digital add-on
I have plans for some additional content for Wail but I'm not 100% sure which direction I would like to go with it. My current thought is a 6-8 page A6 add-on which contains some themed narrative, factions and tables for additional items, locations or encounters. This should add some variety to your adventures.
$300 - Print run of add-on
If we hit $300 a printed copy of the add-on will be included in every purchase of the physical copy of Wail. As this add-on will be very small this should not raise shipping costs by much.
$400 - ???
I'm still unsure about what to do if we reach the $400 goal. I'll continue having a think as the month progresses and if any backers have ideas on what you'd like to see then I'm more than happy to hear them!
That's all for this update, once again thank you all so much for taking a chance and backing this project!